I have been sitting on pins and needles waiting to see Disney's newest outing Raya and the Last Dragon and I finally made the trip to my local AMC to watch it on the big screen in all of its animated beauty. Beauty is quite the understatement here but we'll get to that later! Raya is a fantasy-adventure film starring a remarkable Asian-led cast that revolves around warrior princess Raya and her journey to unite the once beautiful kingdom of Kumandra. As the title might allude to, we meet many mythical creatures along the way and one dragon named Sisu in specific becomes the key to uniting all of the splintered lands of Kumandra.
Representation Matters. And this cast list is what dreams are made of. Kelly Marie Tran, Awkwafina, Sandra Oh, Gemma Chan, and Daniel Dae Kim are just a handful of talented actors that provide their talents to characters in Raya. Kelly Marie Tran plays the titular warrior princess Raya and voices her effortlessly and perfectly. But then we have the main antagonist Namaari who is voiced by the incredible Gemma Chan. Tran and Chan play off each other so well that all of the scenes between their two respective characters flow beautifully. On the other hand, we have the playful but respectful Sisu voiced by Awkwafina. She gives the movie so much laughter and life that I don't know who else could have done it better! The whole voice cast feels almost like a family and comes across that way in the film. Suffice to say the voice cast is superb and really is the glue that holds this film together.
I think I first want to comment on just how stunning this movie is through and through animation-wise. Disney is known for their beautiful animation but I think they've truly outdone themselves with Raya. There are some moments where the movie reminds me of Moana because the water effects for both are brilliantly done! (But I don't say that to compare the two! They are two different stories.) There are some moments in the film that use different types of animation and I thought that was really cool! I loved seeing different styles embraced.
While it's most certainly visually arresting it also teaches a different lesson than most Disney movies have been in the past few years. Raya is all about community and making the world a better place when we're all united. This is a message that comes at a perfect time in our country amid all of the attacks on the Asian-American community. Many of Disney's modern takes center on the message of believing in oneself and all your dreams will come true but Raya tells us that without community there is chaos. The world is a much more beautiful place when we're all kind to each other.
Now with that being said, the film doesn't come without its flaws. The plot can get a bit muddled toward the middle. And I can understand that it is a bit predictable towards the end and maybe a few of the characters aren't as likable as the rest but I don't think that should deter anyone from watching it! It's truly something of a modern Disney masterpiece.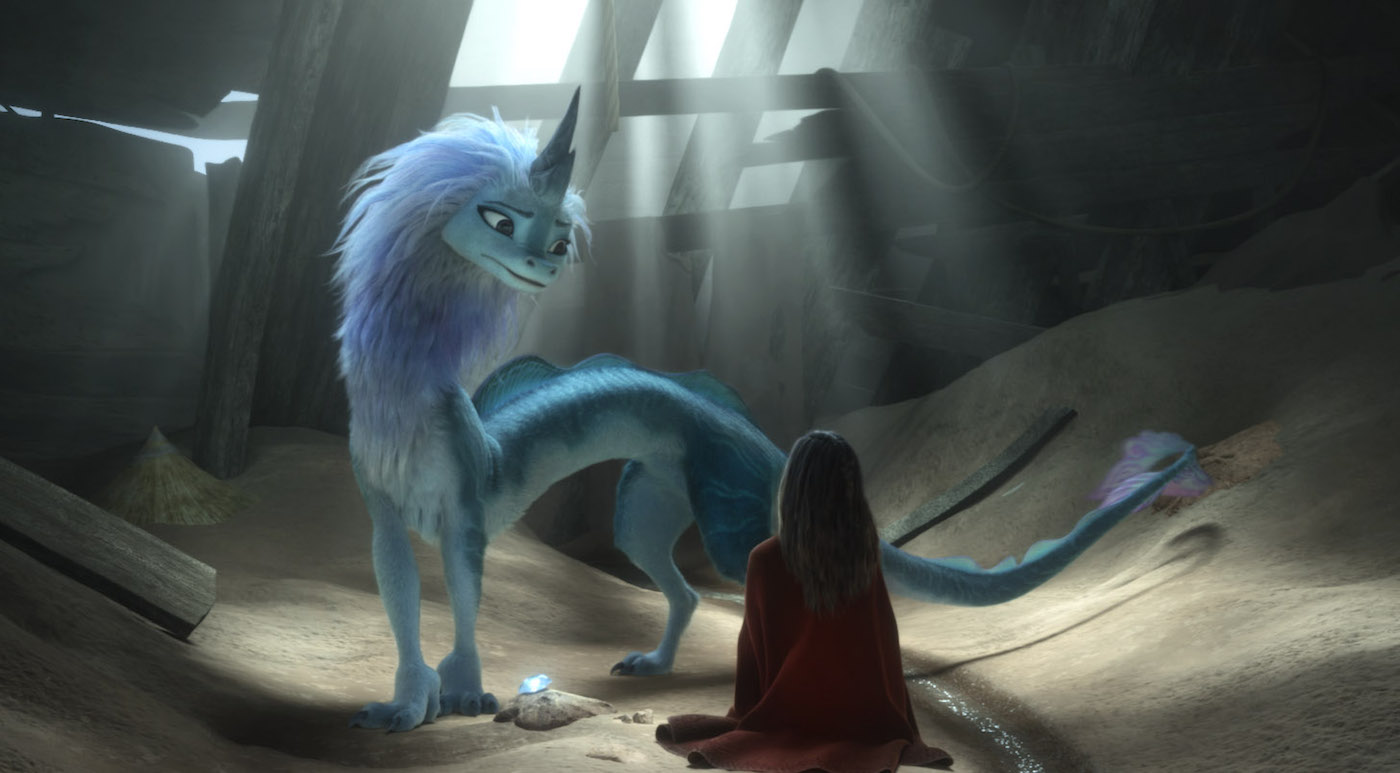 If you can get out and safely see it at your local theater, do it! But I would even say it's more than worth the $29.99 for Premier Plus Access on Disney Plus!
Rating: 9/10