The Two Popes is one of three films from Netflix that have been recognized by the Academy at this year's 92nd Academy Awards in the categories of Best Actor, Best Supporting Actor, and Best Adapted Screenplay. In my efforts to watch almost everything to prepare for those awards on February 9, I knew I needed to take an afternoon to sit down and really take in this movie.
Two veteran actors, Anthony Hopkins and Jonathan Pryce, take on the mountain of a task of portraying Pope Benedict XVI and Pope Francis respectively. The two do phenomenal jobs with their roles. They are very believable and make the task look as if anyone could do it. Effortless is a word I might describe fort the actors' performances. Pryce portrays Pope Francis with ease which is more than I can say about the actor portraying the young Pope Francis which is a whole other issue. There's really nothing more to say here than it's quite enjoyable to watch these two legendary actors banter back and forth.
Perhaps one some of the best parts of this movie is the interactions between the two popes. Oddly enough, scenes that might have initially come off as boring because it's just conversation between the two older men, translate well and were some of my personal favorite aspects of the movie. The chemistry between the two is very apparent. While the script could have been improved upon I did thoroughly enjoy the banter between the two.
The movie also possesses some beautiful cinematography and amazing set design as well as some top notch costuming.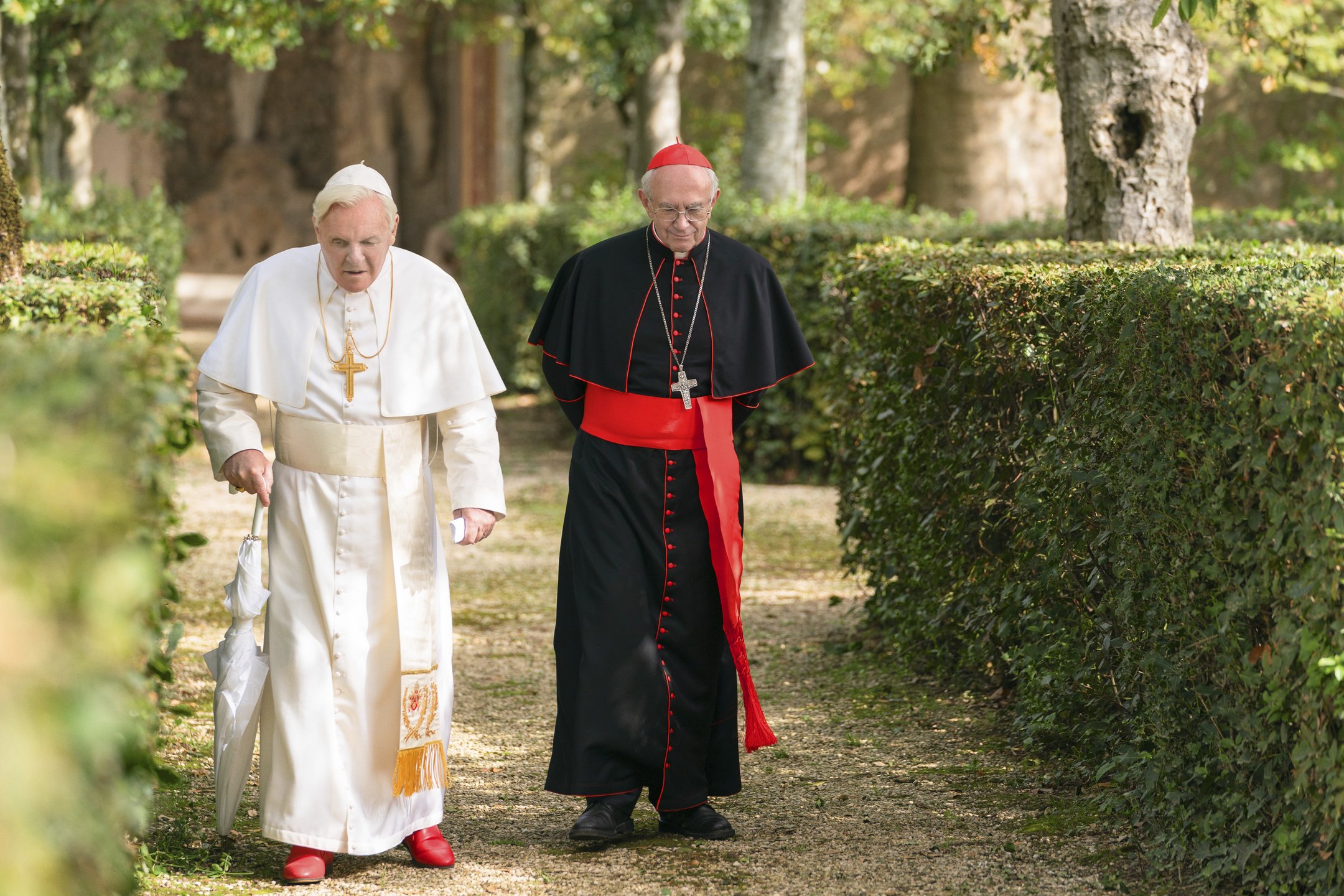 Overall, I don't think I'd qualify this movie as a must-watch but if you're a movie buff then I say why not. It's seriously impressive to see these two veterans acting alongside each other.
Rating: 7/10