Seeing as some of my favorite movies of the 2019 year consists of such movies as Judy, Rocketman, and Little Women, I was far from concerned about seeing Ford v Ferrari on the big screen but I knew that eventually I would have to traipse to the theater to see it to round out my viewing list of films nominated. This film was the last movie I had to check off of my list so i went into it with a "get it done" attitude because quite frankly I did not think this particular movie would pique my interest. But I can happily say that I was very wrong and I really enjoyed this movie and I am so glad I saw it on the big screen because I think it is the best way to view it.
The cast is definitely one of the film's strongest aspects of the movie. This film belongs to Christian Bale and Matt Damon. In true Bale fashion, he transforms into the part of the professional race car driver Ken Miles. Bale is known for his chameleon-like abilities and this film is certainly no exception. There are few actors in Hollywood who are as dedicated and talented as Bale and audiences continue to witness the brilliance that is Christian Bale. Fresh off a role he had to gain a ton of weight for, Bale lost all of that weight plus some more to fit Miles' mold. His mere dedication alone is impressive. Damon does fantastic work with his craft as well and I loved him in Ford v Ferrari. While his role did not require near as much change as Bale's he gives it his all and delivers a great performance. Bale and Damon have lots of notable chemistry and truly create magic on the screen. Also, worth noting are Caitriona Balfe and Noah Jupe who are reduced to supporting characters who add a sense of reality and perspective to the film. I think it's also important to note that Josh Lucas, Jon Bernthal, and Tracy Letts who play Ford executives are worthy opponents to the Bale-Damon team and makes the audience really think about those big-name CEO's and corporations and how sincere they are.
Another shining aspect of this film is the efforts the filmmakers went through to painstakingly recreate certain sets for the film. The scenes for the 1966 races in Le Mans were shot onsite in five different places. All of the racing is fascinatingly actually done with stunt drivers and not CGI. Speaking of CGI, if there was use of any it was done really well because everything looked like physical sets to me. The film's cinematography is also stunning and I haven't heard anyone talk about it. I don't think it's on par with 1917 but it's certainly better than The Irishman. I can see why it has so many nominations in the editing fields because every one of its scenes flowed naturally and all of the racing sequences were phenomenal.
The script is, I think, one of the things that might make people think this film is clunky. But it's far from boring. Just as any other movie such as this one some of it is dramatized and made up for the film but for the the most part they did a great job in making the film into a very interesting, not too testosterone-induced telling of Miles and Shelby's journey to Le Mans and the hoops they had to jump through. One thing I could see as a problem for the film is its pacing.. everything is fine until the end and everything speeds by to wrap it all up. Clocking in at two and a half hours sure it could have been a bit shorter but I did not find myself checking the time to see how much longer we had. It's genuinely a very entertaining look into the lives of professionals in the racing industry.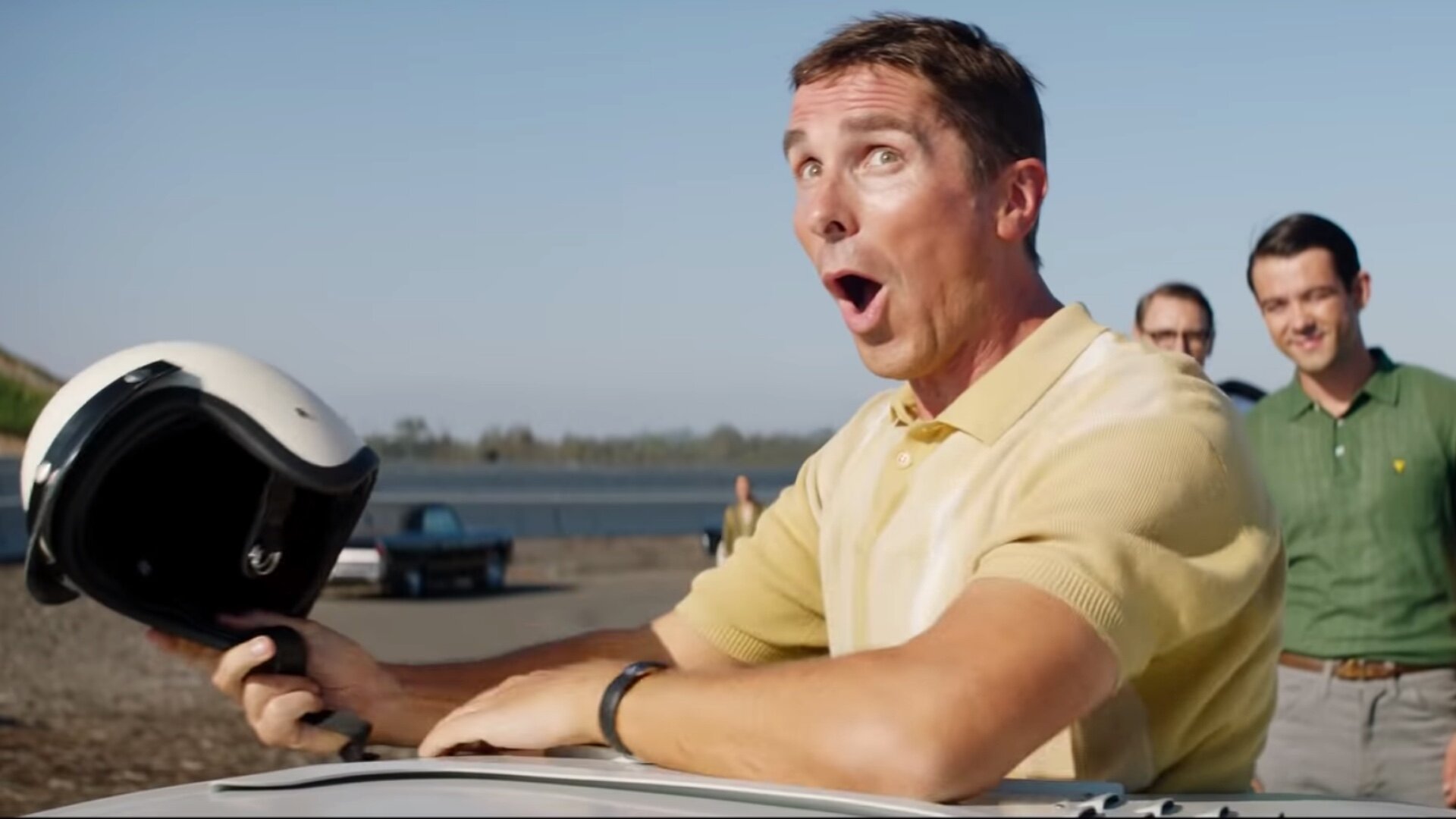 Above pictured is myself the exact moment the movie ended and I came to the conclusion that it definitely deserves a spot in this year's Best Picture category at this year's Academy Awards. Of course it's a man's film but I think that everyone who watches it could find pleasure in it somehow. I really enjoyed it and that's saying something.
Rating: 9/10