I feel like a fake fan for waiting two months before I watched the new live action remake of Lady and the Tramp on Disney's new streaming service Disney Plus. But honestly there was so many good shows to watch that I didn't really find the time to do it. Disney Plus certainly has a lot going for it and has a lot of content coming that I'm super excited for. I'm not usually one to ride the live action train but I'm absolutely in favor of this one. I think any fan should be excited about Disney acquainting its current audiences with the classics.
I will always be very apprehensive when it comes to the casting for any of Disney's live action endeavors. And Lady and the Tramp was one I was most worried about because it is Disney storytelling at its best and it's one of the company's most beloved classics. Once I watched this movie my worries all went away. The voice cast is top-notch and definitely some of the most perfect casting of any live action Disney movie (Lily James I'm looking at you as the best.) Tessa Thompson and Justin Theroux are great as Lady and Tramp respectively but I don't think they have a huge amount of great chemistry onscreen.. which is understandable seeing as they're providing their voices for actual dogs. But there is no more perfect casting than Sam Elliot as Trusty and Janelle Monae as Peggy. I think the human cast was also great! I enjoyed Thomas Mann and Kiersey Clemons as Jim Dear and Darling, but I think my favorite casting as far as humans go was Yvette Nicole Brown as Aunt Sarah. My generation was brought up with her as Helen the manager of the Premier movie theater in Nickelodeon's "Drake and Josh" and I loved seeing Brown in a role that revisits a more serious character with her.
Keeping up with the times the classic tale was in need of some rejuvenation and correcting. It's fine in my eyes but I know a lot of people are not. I understand why some of the aspects of the story were put to rest and I honestly understand why those things were problems. Some things that didn't make the cut of the new movie are the Siamese cats and the "Siamese Cat Song." I can absolutely see why that comes off as offensive and I totally love the new song they wrote for the movie so I think it's a fair exchange. One more thing that I wasn't very keen on was the fact that they didn't go see the beaver at the zoo but rather use a statue to take Lady's muzzle off but I don't think that was a deal breaker at all. I noticed some of the sweetest callbacks to the original and I absolutely love that they kept the rest of the songs from the classic as well as the the film's original score. One of the best scenes of the entire movie (this one and the original) is the "Bella Notte" scene. It keeps all the heart from the original and adds a bit more simply because they're real dogs.
This movie could have come off as super cringey because of the use CGI for the dogs' eyes and mouths but I think it blended in really well. One of the only things I found a bit unsettling was the CGI for the cats. It's not bad but I didn't love it.. which serves cats right. Also, the movies' production and set design is to die for. The turn of the century costuming and town's design is absolutely lovely. I also love that real dogs were used as well as the CGI unlike movies such as The Jungle Book or this year's The Lion King. And speaking about the dogs, they are all so PRECIOUS. There are so many heartwarming moments throughout the movie that had me in my feels and I love that it was able to keep the charm that the original movie oozes of.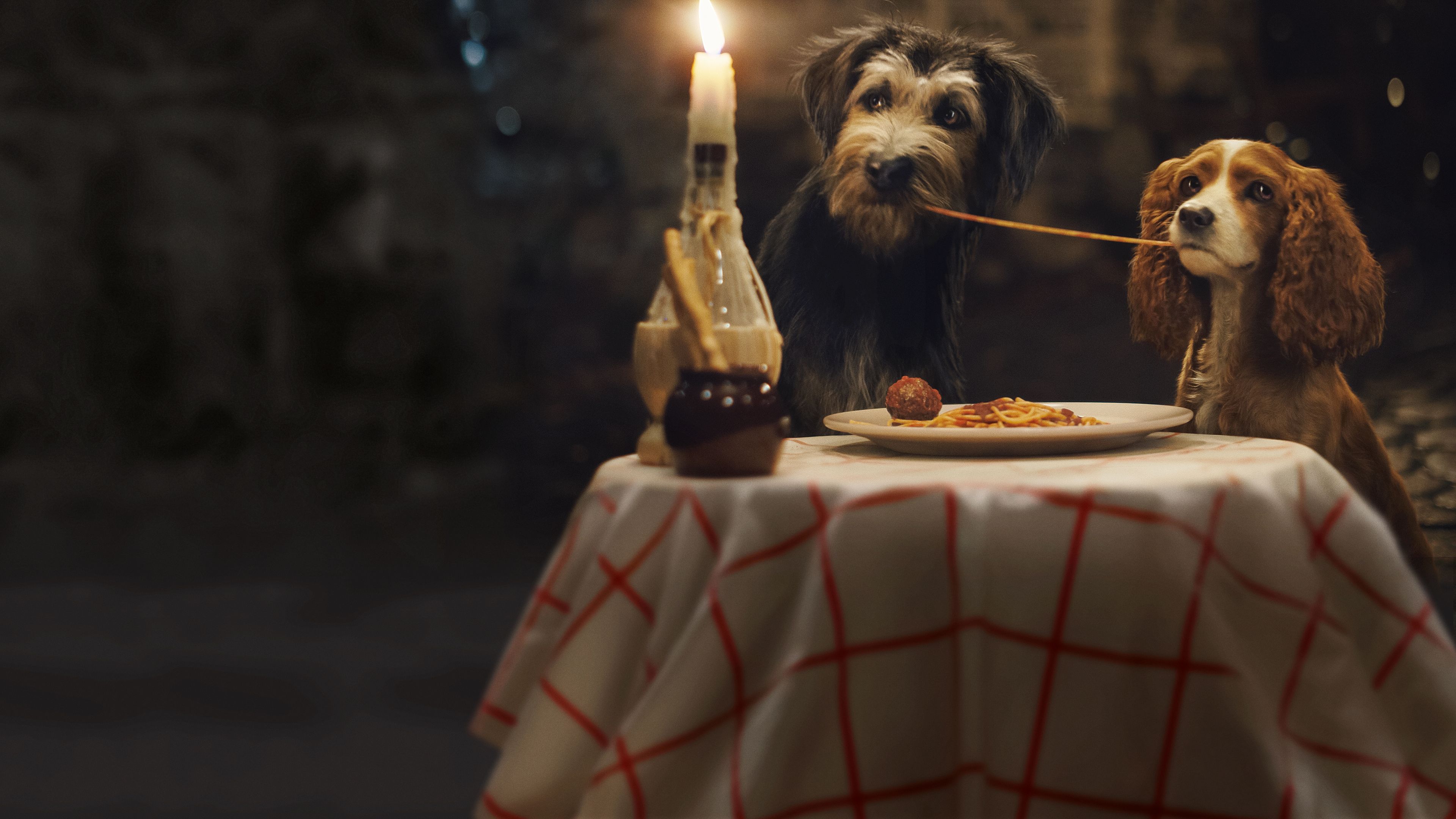 I understand that a lot of people are labeling this as unnecessary and as direct-to-video quality but don't count this movie out. It lacks for nothing. The CGI is impressive if anything and it has so much heart that nothing else matters. This is definitely one of those movies you watch with your family after dinner one night. It's one that I'll definitely be watching again in the future.
Rating: 7/10