Not that anyone asked for my input but I wanted to put a list of shows and movies together that I think are worthy of a viewing during this isolation. I, for one, am super thankful for this time we have at home. I know it's not ideal but i'm here to lighten the mood a bit so keep reading for my recommendations! In a streaming world the watch content is aplenty and it can be hard to weed out the duds and the ones worth watching so without further ado here we go!
Now, I'm going to divide this into different categories for each streaming service!
Netflix
Tiger King: Murder, Mayhem, and Madness
I'm a little ashamed to say that I caved and watched this as soon as it premiered on Netflix but I had no idea what I was in store for. I finished this docu-series in less than a day and a half and it made me feel all sorts of emotions. On the one hand I'm glad that some light is being shed on these topics but on the other hand I feel like Netflix went about it the whole way. To hear some people are sympathizing for Joe Exotic, the show's main protagonist, is disheartening to say the least. I think both sides that are shown in this series are evil in their own ways and I'd like to just say that the ones that are really losing and should be of main concern are the big cats involved with both parties. I'm a huge advocate for the AZA (Association of Zoos and Aquariums) and zoos that follow those stipulations set by the AZA but private collections like the ones highlighted in this series break my heart. I'd watch this with an informative mindset and do your homework before you want to take anyone's side. Last but not least, Carole Baskin 100% killed her husband.
Self Made: Inspired by the Life of Madam C.J. Walker
Just as binge-able as the aforementioned docu-series, Self Made, brings to life the story of hair care legend Madame C.J. Walker. For those of you who may know me know that I am also a huge fan of a good biographical series/film and and I think Netflix did a great job with Walker's story. The highlight of the whole series though is obviously Octavia Spencer who shines and impresses as Walker. I think it does a pretty good job with its source material but like so many biographical dramas there are aspects of the story that are added to elevate the story that are not true so I can see where people could fall off the bandwagon with it. Nevertheless though, it's enough to see Spencer in this role and it's awesome and so important to see Walker's story be celebrated and brought to life.
Nailed It!
Next up is one of all-time favorite Netflix original series. Nailed It! is not your typical baking show in that it brings together the worst of the worst bakers from around the country in a competition to see who can bake the treats presented to them the best. Seriously guys in a time where all of the news outlets are focused on the heartbreak and devastation this show is very much necessary. It's one of the funniest if not the funniest baking show out there and it's only made funnier by its host Nicole Byer and head judge and master baker Jacques Torres. The series' newest season just debuted on Netflix last week so you'll have plenty of hilarity to view during this time of quarantine.
The Crown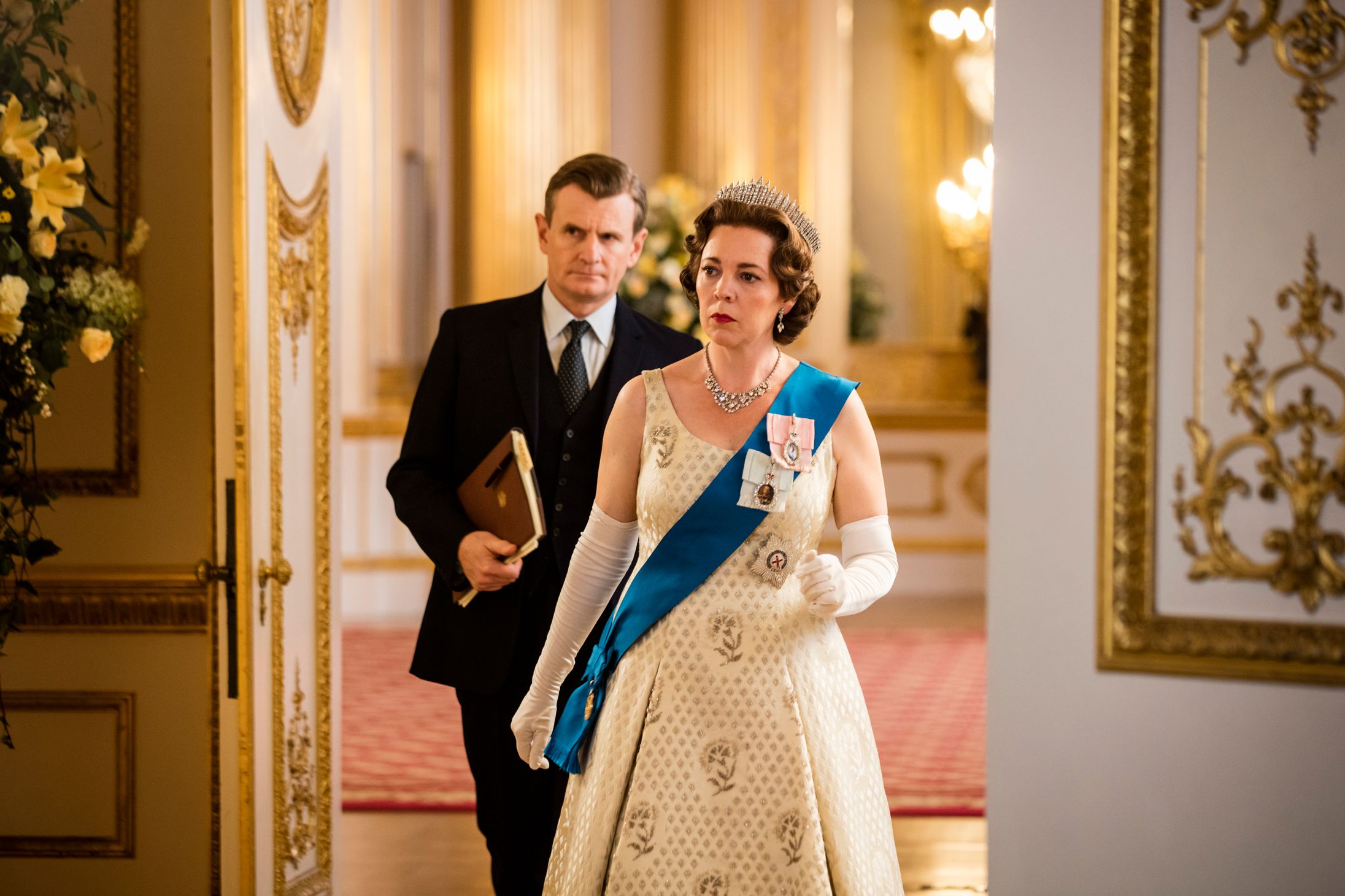 If you haven't seen this masterpiece of a show then quit sleeping on it and run to your television to watch it immediately. I've been obsessed with this show since it first hit Netflix in 2016 and it has not let me down since. The Crown is one of, if not the most, expensive shows Netflix has produced in its history and it puts all of that money to its best abilities. With some of the most talented actors, the most lavish sets and production design, and drool-worthy costuming the show is not lacking in anything. I'm not going to get on my soapbox but they actually just dropped the third season last year so get on it and take it all in.
Miss Americana
Debuting at the 2020 Sundance Film Festival to critical acclaim Miss Americana follows Taylor Swift's life for the past few years leading up to early 2019 and writing her new album "Lover." I have not always been a huge fan of Miss Swift but I've just recently gotten back into her music and I especially loved her newest album. I think this gives a new outlook on Swift and her life. This documentary is pure entertainment and I was here for it! If you're a "Swiftie" and haven't watched this yet.. have a movie night and watch Miss Americana and pair it with Netflix's Reputation Tour documentary.
All the Bright Places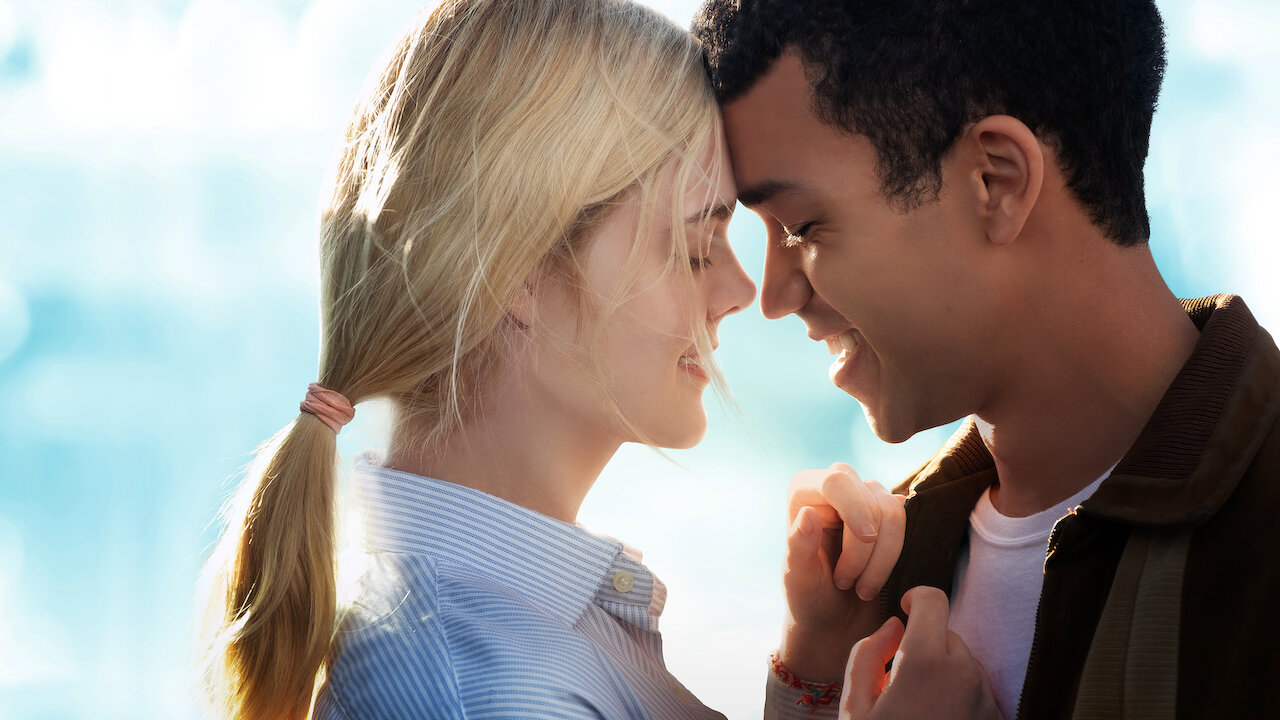 It might not be wise to watch this during your quarantine because you might end up using all of your quarantine tissues but I had previously reviewed this movie on my blog so I would feel weird if I didn't include it. Check out my review for my thoughts on this one!
Cheer
I watched this one all in one sitting as well so I'd definitely recommend this one to anyone. It's another docu-series.. but it's a lot of fun and gives us a peek into the life of competitive cheerleaders. The series is really well-made and you'll grow to love everyone highlighted in the series, especially the coach of the Navarro cheer team, Monica Aldama.
The Keepers
This is an older Netflix original series but I literally never hear anyone talking about it or giving it the credit it's due. This was one of the first docu-series I watched on the streaming service and it has stuck with me since. It debuted in 2017 and explores one of many cases of cover-ups from the Catholic Church surrounding priests and sexual abuse. This is one of the darker options on the list but it's pertinent for us to educate ourselves on these issues and advocate for those who are affected by it. It's a very heavy piece but it's informative and that's what's most important.
Unbelievable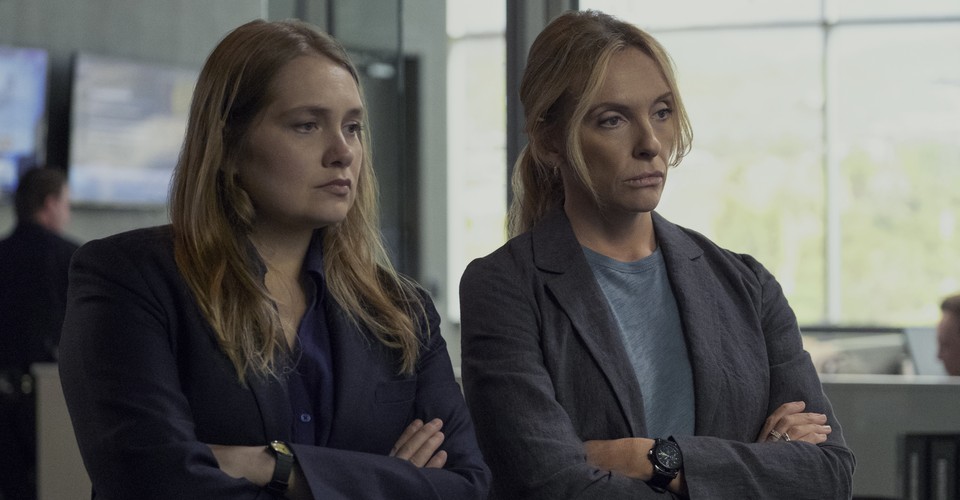 This is a 10/10 for me. It's a phenomenal limited series with impressive performances from both newcomers and seasoned performers alike. The whole series and its actors were nominated for numerous awards at the Emmy's and Golden Globes. I don't want to give any of the plot away because I want you to watch for yourself but I have to praise newcomer Kaitlyn Dever on her brilliant work in this series. This series is quite mature in nature so just be careful around the young ones but it's well worth a watch.
 Schitt's Creek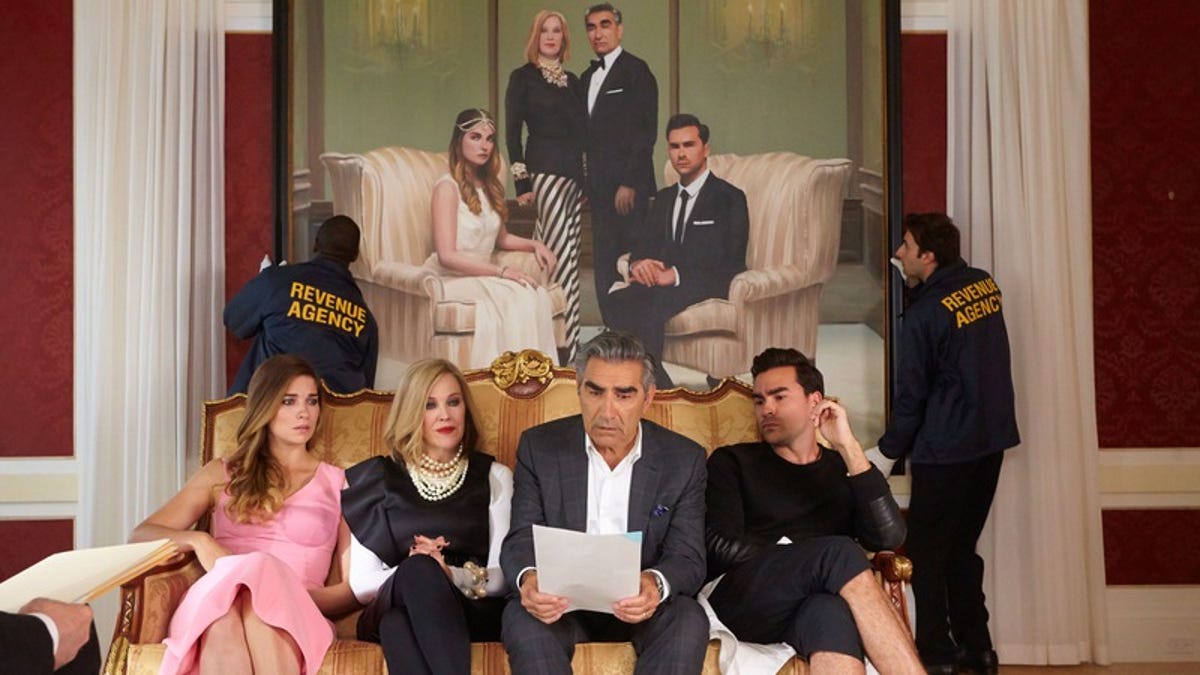 Schitt's Creek just had its series finale this week and I'm so sad to be saying goodbye to it. If I had to describe it to anyone all I could think of is "the funniest show I've ever seen" and that's exactly what it is. The whole cast is beyond talented and the best part is that it's a family affair. Both Eugene Levy and his son Daniel Levy starred in and wrote for the show. Not only is this show hilarious but it's so heartwarming at the same time and I'm not ready to watch that finale.
Hulu
Little Fires Everywhere
Two powerhouse actors in one show. Man, this series is incredible.. and it just started. For one, it's set in 1997 so all the throwbacks are lots of fun. There's not a bad performance from any one person in the cast. The 90s aesthetics are fantastic, the writing is smart and very timely. I can't wait to see this show's future. And I think you need to binge its first few episodes ASAP.
Booksmart
I previously listed this is in my Top 10 Movies of 2019 (https://reedsreelrants.com/reeds-top-10-movies-of-2019/) and I will always recommend this movie to anyone looking for a laugh. Like I stated before we could all use a bit of light in our life and this movie is exactly that. I need more from Olivia Wilde stat.
Parasite
Winner of the 2019 Academy Award for Best Picture, Best Original Screenplay, Best Director, and Best Foreign Language Film. Need I say more? If it bothers you that you have to read subtitles then learn Korean or shut up and don't watch it. Sorry but it wouldn't kill any of us to do a little more reading.
Portrait of a Lady on Fire
Easily one of the most beautiful films I've watched as of recent. Hulu is a the real MVP for acquiring a ton of critically acclaimed films that we might not find on any other streaming service. Yes, this one is in French so the same things that I said about Parasite apply to this one. This movie literally feels like every scene is a living painting.
If Beale Street Could Talk
Speaking of beautiful films, Barry Jenkins is a master of his work and If Beale Street Could Talk is by far, in my opinion, leaps and bounds more interesting than his sophomore Moonlight. That's not to say that it's any less gorgeous and important but I like Beale Street a lot more. I always think that more people need to watch this film because it deserves to be seen.
Apollo 11
This is a stunning documentary that delves deep into the Apollo 11 mission for the United States astronauts to land on the moon. It sports tons of footage from the mission that has been restored to its full glory that it should always be viewed in. I think any American should watch this movie and revel in the beautiful footage and score.
Disney plus
Onward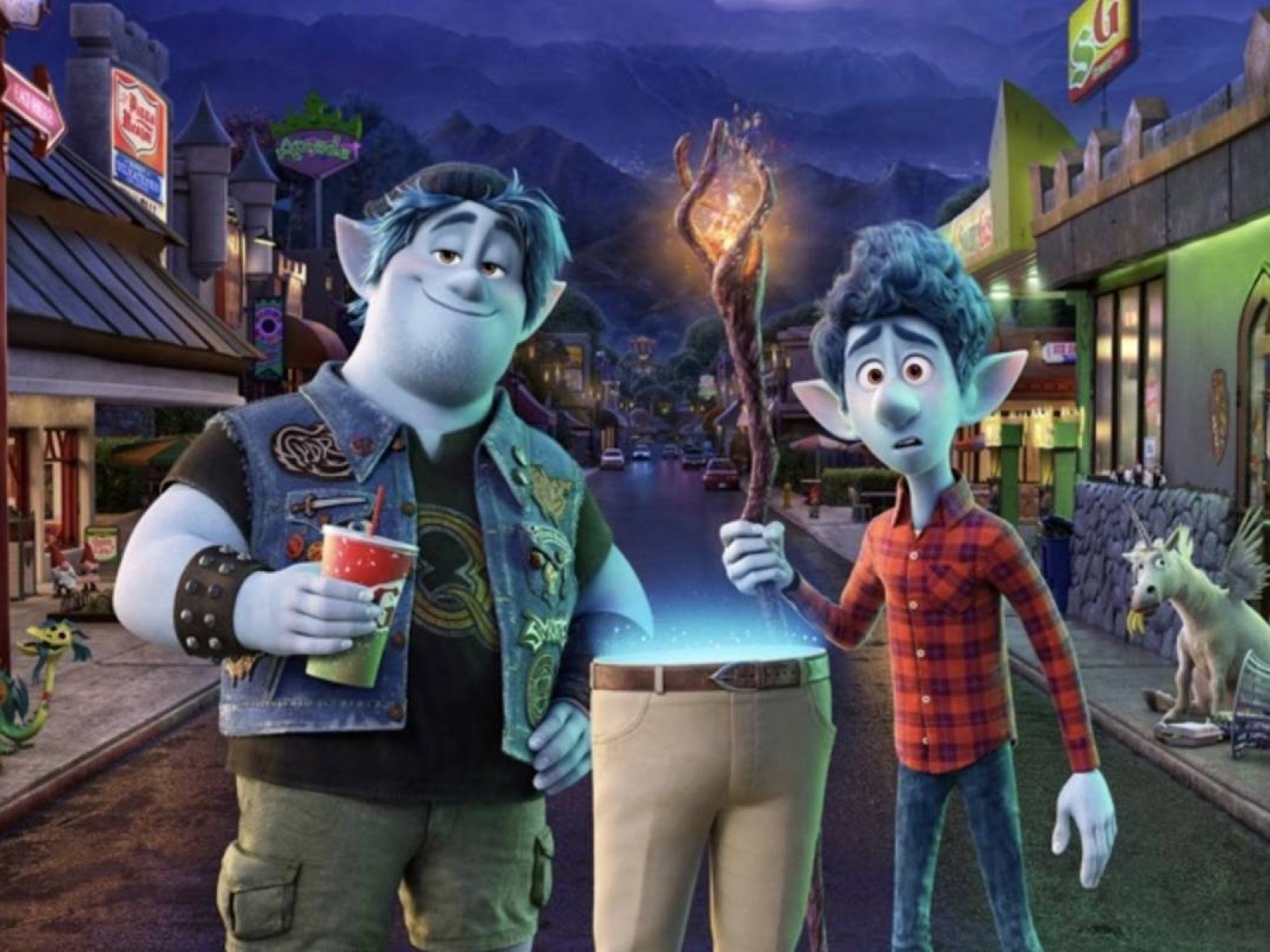 When else are we going to get access to an almost brand new Pixar film on Disney Plus? I've already written a review on Onward but I'm looking forward to giving it another viewing and maybe like it more than I did the first time around. This movie is surrounded by unnecessary controversy but I think this is a great film when talking about sibling relationships in films. I think it's a much better sibling story than Frozen and I think it's a great movie for brothers to watch together!
Frozen 2
I will be the first to tell you that I wasn't the biggest fan of Frozen but boy did that change with Frozen 2. This movie has been praised but it has also been panned by audiences. This film might not present anything different as far as plot goes but it certainly makes up for that in its character arcs, animation, and music. Definitely stream this one with your kids if you're looking for something to keep them busy!
High School Musical: the Musical: the Series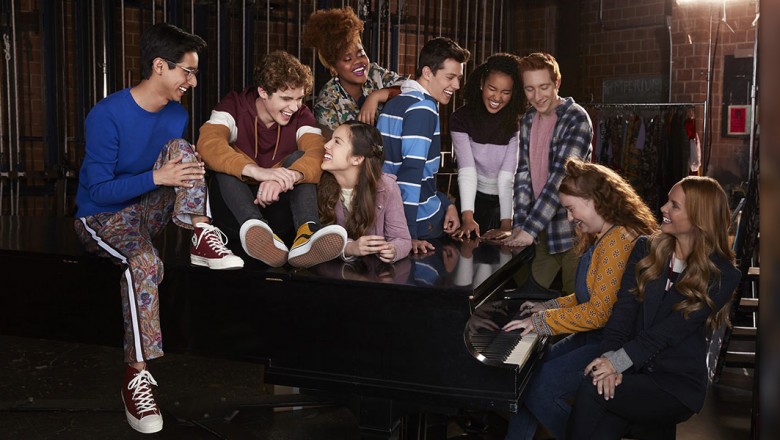 Before watching this series if you have not seen either of three movies that inspired this show then watch them because all three of them are on Disney Plus (do you live under a rock?) Of course as a lifelong super fan of Kenny Ortega's movie series I was quite wary of this series because I thought they were redoing what the movies did. But I'm here to tell you that that's the exact opposite of what this show is. If you're judging this series and not watching it because of those reasons please just give it a chance and try the first episode! I promise I wouldn't tell you to watch it if i didn't think it deserved the attention.
The Imagineering Story
If you're an avid Disney Parks fan such as myself I strongly advise you check this docu-series out! It's filled with Disney history that even a casual Disney Parks or just Disney fan can appreciate! It tells the history behind all six of Disney's parks – international and domestic – and their history and some behind the scenes looks at attractions and shows. This is a 10/10 for me and I would be thrilled if they decided to continue on with a second season.
Encore!
As a huge fan of both musical theater and docu-series this is perfect for me. Encore! reunites high school theater players who were in a school production to get together and perform the show again with the help of professional directors, hair and makeup teams, choreographers, vocal coaches, and set designers. I will forever sing praises for this show and I think anyone who loves theater would love this show!
Toy Story 4
If you haven't seen this movie yet.. you really must live under a rock. This movie's ending is everything it needed to be to bring this franchise to an end and I can promise you that you won't have a dry eye in the last few moments of the film. It's just a lot of fun and a welcome addition to an iconic franchise and it's great for the kids as well, obviously!
Well, there you have it! I know this post was really long but I wanted to give my input and I really missed writing reviews since the movie theaters are closed. Let me know in your comments what movies and TV shows you think I should check out while we're social-distancing! You guys stay safe, keep your heads up, wash those hands, and stay six feet apart!